Soluble Dam Paper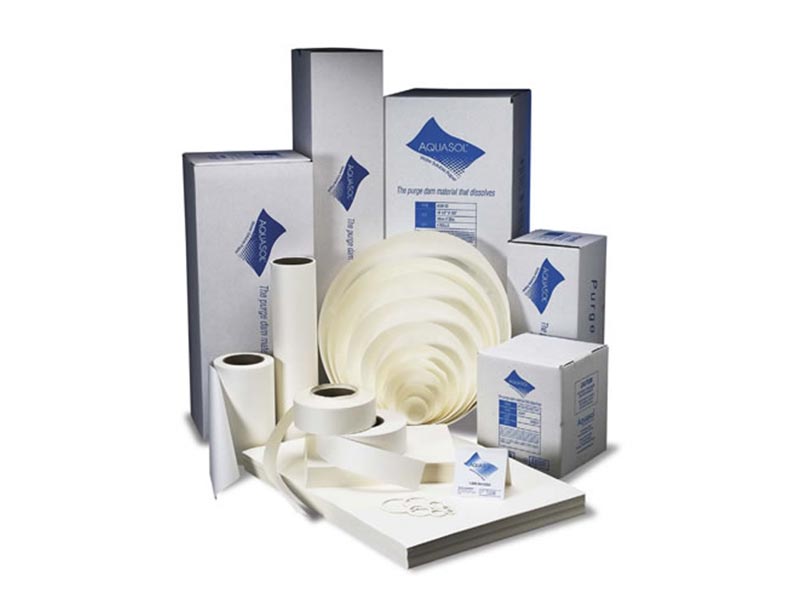 Wouldn't it be great to find a cost and time saving alternative to traditional purging systems? Conventional purge dams such as inflatable rubber bladders, rubber gaskets, or cardboard discs must be placed far from the weld zone. Remote placement of the purge dams may require large amounts of inert gas to be introduced to fully purify the weld zone, making the use of the conventional purge dams labor intensive and cost prohibitive. Additionally, traditional cardboard purging systems often leave dangerous residues upon removal. The bulkiness of bladders and cones results in inherent storage and transport concerns.
To overcome these limitations, the construction of water-soluble purge dams was introduced. purge paper is used to dam Argon or Helium gases during Tungsten Inert Gas (TIG) welding of Stainless Steel and Aluminum pipes. The greatest advantage of Aquasol® water-soluble purge dams is that they can be placed in close proximity to a weld zone, then dissolved with water or steam introduced through the pipe. We recommend the dams be placed 6 to 8 inches on each side of the root gap. This is in comparison to conventional dams which are placed 10-20 feet from the weld area. An alternative to traditional cardboard purging systems, Aquasol® water-soluble paper and tape are extremely easy to use and provide a safe work environment for welders.
Soluble paper is made of Sodium Carboxy Methyl Cellulose and wooden pulp that dissolves rapidly and completely in most liquids including water. After welding is complete, Aquasol® purge dams can be effortlessly dissolved and flushed out of the system with water when hydro testing; leaving no residue in the pipeline.
it is available in a wide range of grades and sizes permitting the construction of purge dams for literally any pipe diameter. The product is available in a variety of formats including sheets, rolls and pressure-sensitive tapes. Custom sizes and lengths are available as well. It is extremely easy to store, environmentally friendly and nontoxic.
Enquiry Now